Little Legends
-


Safeguarding Information

All the staff at our nursery and preschool are committed to safeguarding children. The company has robust policies and procedures in place and staff receive regular training. We have a duty of care to follow Stockport Local Authority guidance.

We will strive to:
Provide a safe environment for children
Notice and take appropriate action to help any children who are either at risk of, or are suffering from, significant harm.
Work with other agencies and professionals to provide a multi-agency approach to support children and families with identified needs.
Discuss any concerns we have with parents and careers and if necessary refer to appropriate agencies - but on occasion we may need to refer our concerns onto Social Services or the Police directly, with no discussion involving parents or carers, depending on what the concern is.
Our designated Safeguarding officer is:
Name: Joanne Griffiths
Role: Owner
In her absence the role will be deputised by:
Name: Christine Griffiths
Role: Nursery Manager/ Co-Owner
If staff at the nursery or preschool have concerns about the welfare of a child who attends the setting they will:
Raise the concern
Record the concern using our 'Note of Concern' form and additionally 'Record of physical injury' form.
Pass the concern to the designated safeguarding officer, who will then decide on the next appropriate steps.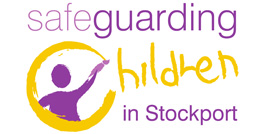 For further advice please contact:
Stockport Safeguarding Unit
0161 474 5657
0161 474 5657
or visit
www.safeguardingchildreninstockport.org.uk